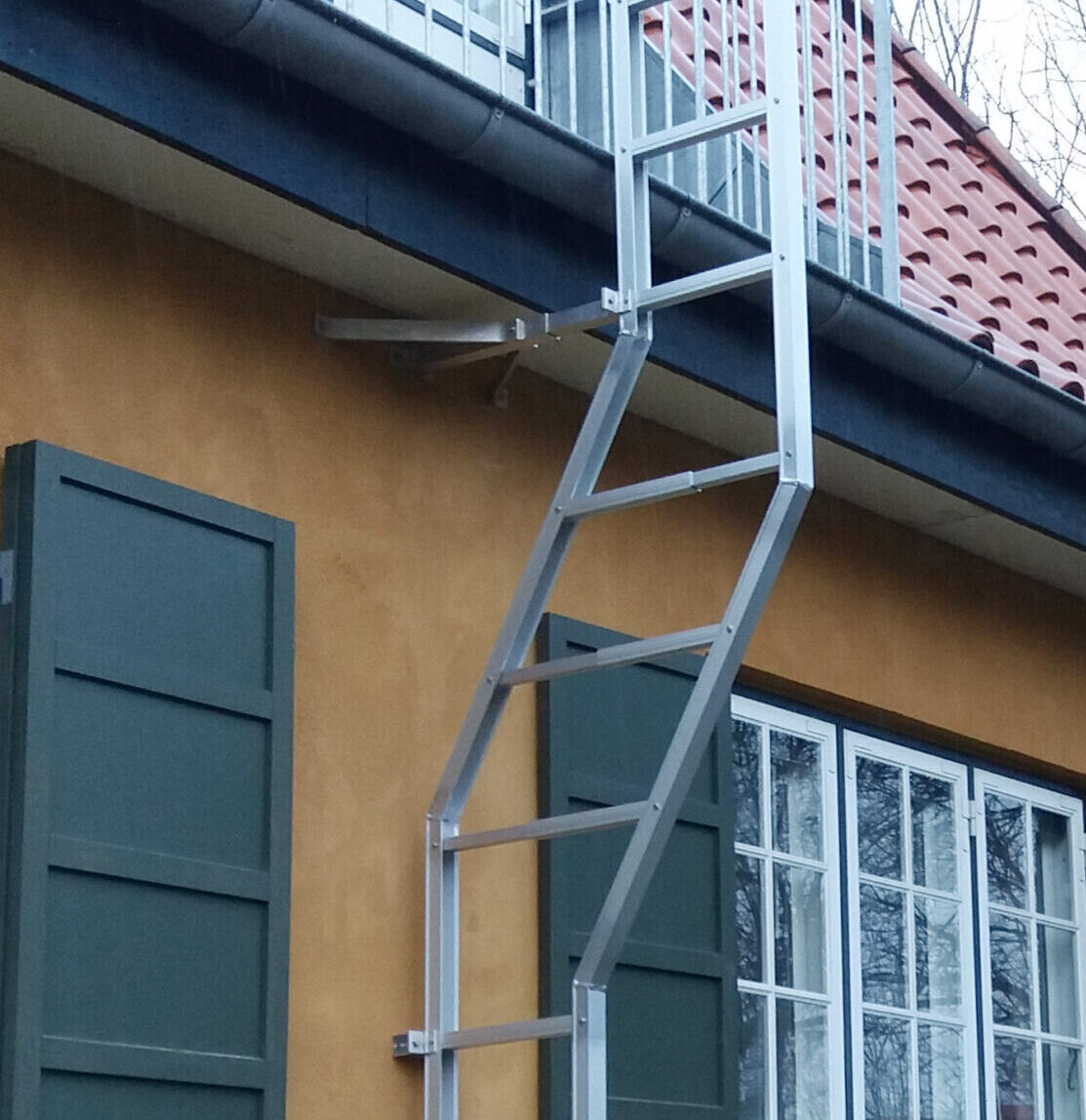 MODUM
Corniche Ladder
– elegant ladder for buildings with curvature.
The MODUM Cornice Ladder is designed to accommodate buildings with cornice or eaves. The MODUM Cornice Ladder have the same technical specifications as the MODUM Fire Escape Ladder; however, the design has been engineered with 1, 2, 3 or 4 telescopic steps in order to accommodate buildings with curvature.
Request a quote
Properties:
The non-slip telescopic aluminium steps are hidden when the ladder is closed.
When the ladder is closed, it is extremely compact with a depth of only 72 mm.
The Release Pin is positioned to accommodate usage from above while preventing unauthorised access from the ground.
Available in all RAL colours.
The Installation is very easy and is usually finalized in less than one hour.
Stability of a 2.4 m ladder
Vertical stability: 9.5 kN = 969 kg.
Horizontal stability: 2 kN = 204 kg.
Weight
3.1 kg per running meter
Click here for technical documents.
Download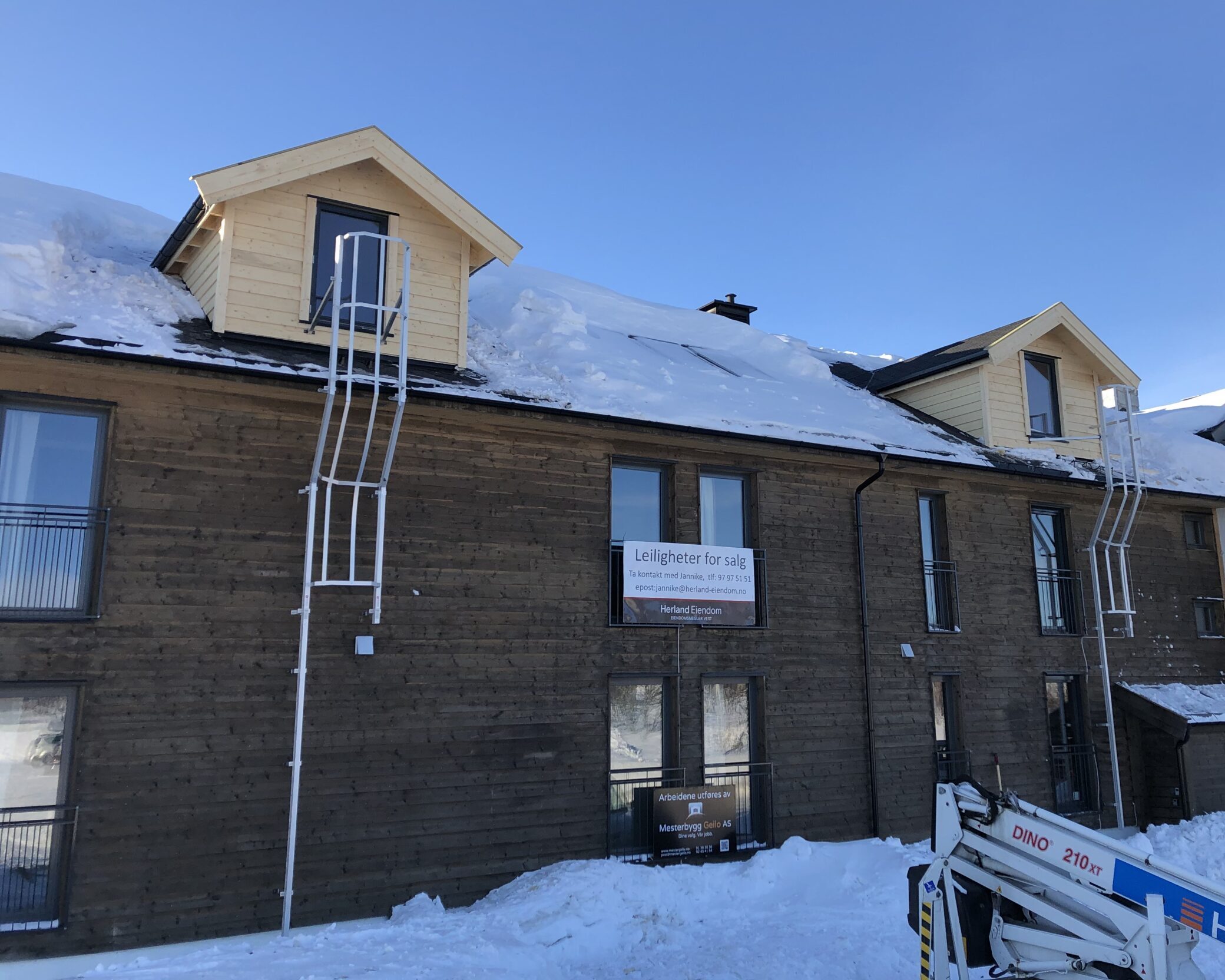 MODUM
Corniche Ladder
- with Back Protection
The MODUM Corniche Ladder with back protection is also foldable. The back protection is added to increase safety while climbing, especially on taller buildings.
When folded the Ladder have a minimal footprint.
Measurements
Ladder space 650 mm (inside).
Folded 250 mm depth.
Open 648 mm depth.
This ladder has identical technical properties as the MODUM Corniche Ladder.
Please contact us for a quotation.