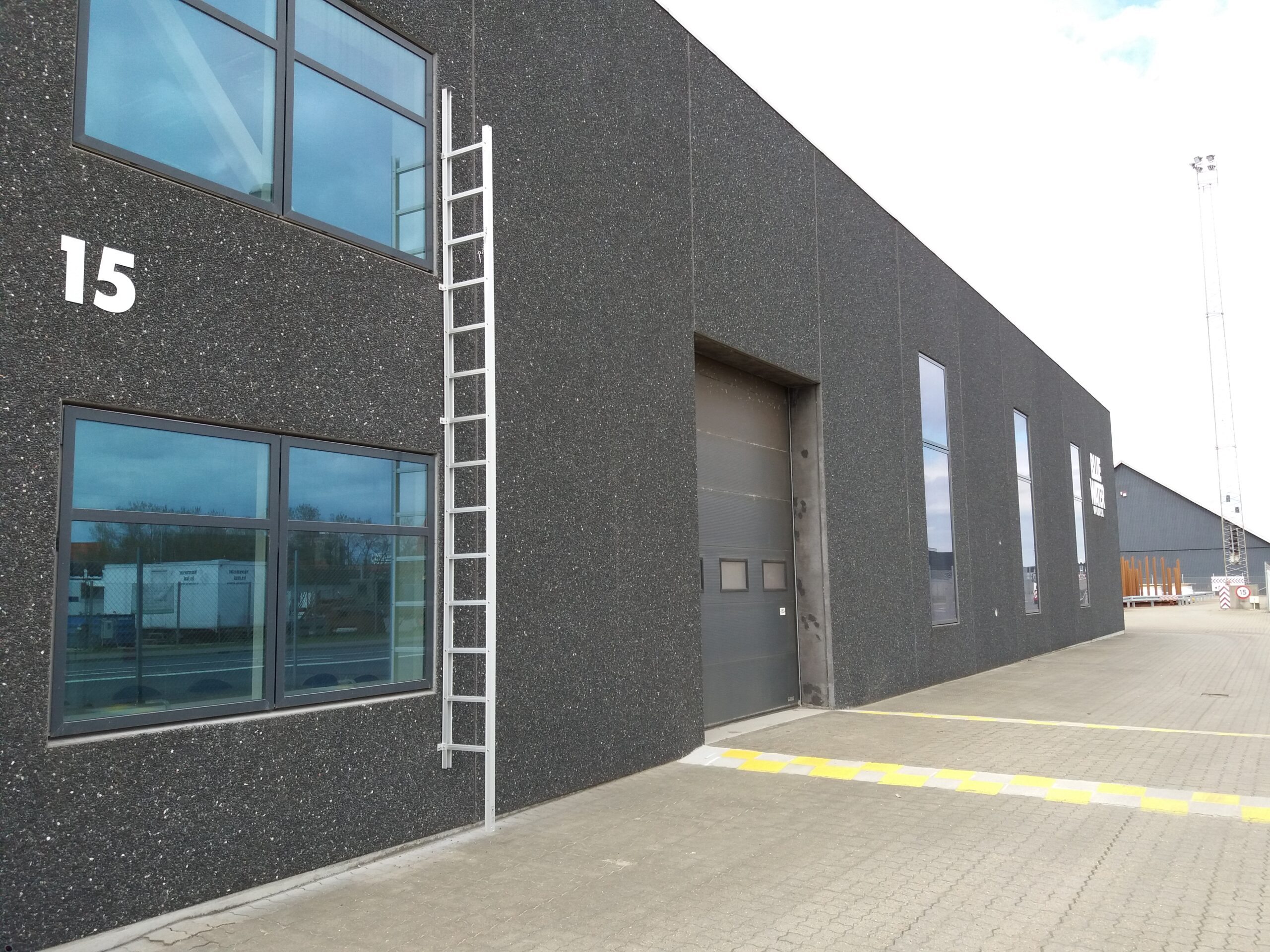 MODUM
Universal Ladder
– the perfect all in one solution
MODUM Universal Ladder is Fire Rescue and Inspection Ladder all in one - this means that the ladder can be opened from above and provide an escape if needed and it has a built-in locking mechanism to provide access from ground level. It is safe, steady with subtle appearance and slender profile. This ladder is made of anodized aluminium, allowing it to withstand all types of weather conditions. MODUM Universal Ladder comes with an installation manual to ensure an easy step-by-step installation.
Request a quote
Properties:
The original foldable ladders, designed and manufactured by MODUM ApS in Denmark.
Full anodized aluminium construction and stainless-steel fixings provide excellent durability when combined with professional installation we provide 15 years product warranty.
The profiles are rebated in a perfect fit and the ladder is weatherproof and maintenance free.
The slimline, fold-away design has a closed profile of only 72 mm.
Anti-slip aluminium steps are concealed inside the ladder's profile.
Optional MODUM harness for extra safety.
Available in all RAL colours.
The installation is very simple and is usually finished in less an hour.
Test report from SP - Sveriges Tekniska Forskningsinstitut, typekontrol nr 102101.
Sweden SINTEF Teknisk Godkjenning, Norway.
MODUM Escape Ladder is approved in accordance with the European Standard NS-EN 131.
Stability for a 2.4 m ladder
Vertical stability: 9.5 kN = 969 kg.
Horizontal stability: 2 kN = 204 kg.
Measurements
Folded 72 mm depth x 47 mm wide.
Open 398 mm depth x 47 mm wide.
Weight 3,1 kg per running meter.
Click here for technical documents.
Download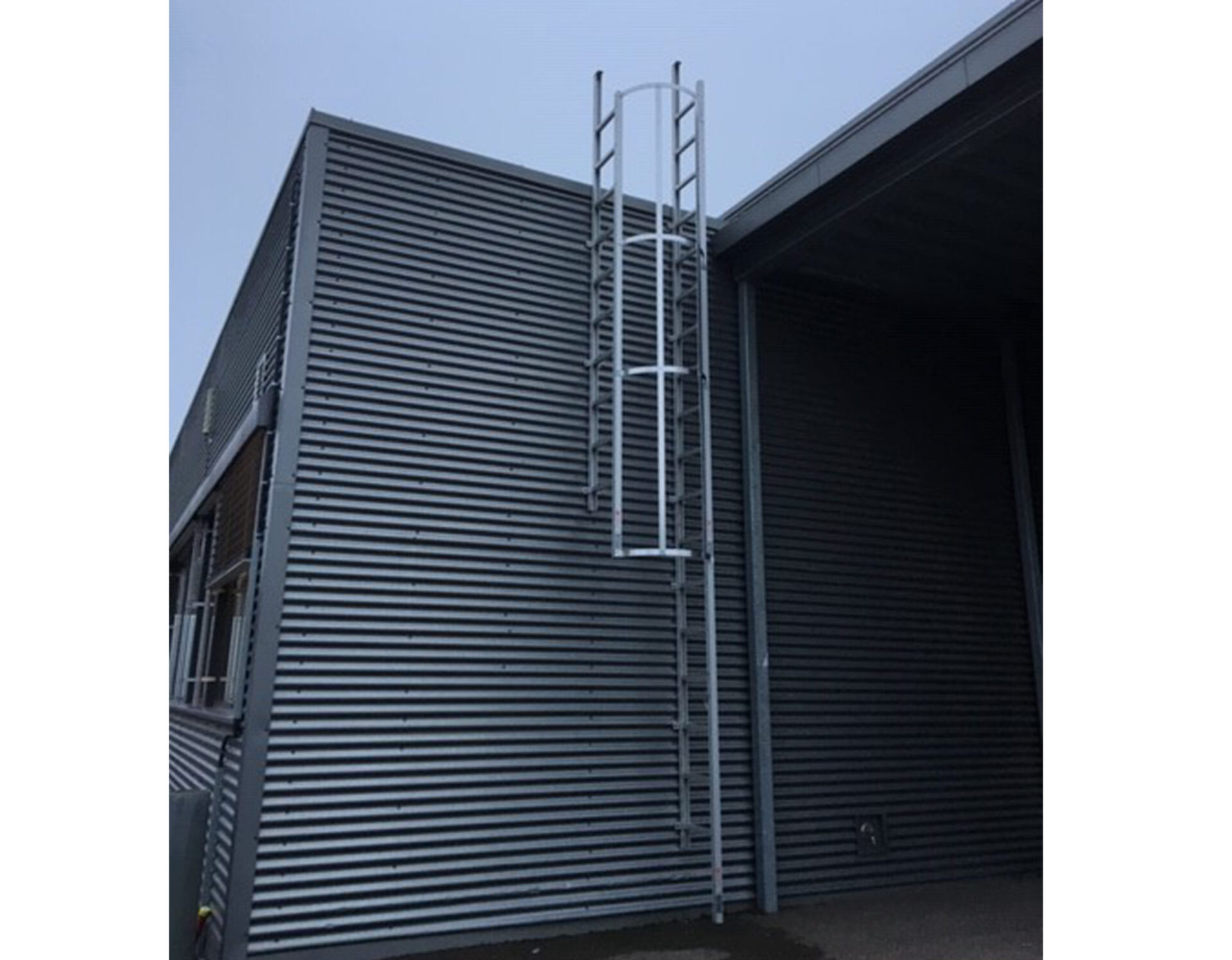 MODUM
Universal Ladder
- with Back Protection
The MODUM Universal Ladder with back protection is also foldable. The back protection is added to increase safety while climbing, especially on taller buildings.
When folded - the Ladder has a minimal footprint.
Measurements
Ladder space 650 mm (inside)
Folded 250 mm depth
Open 648 mm depth
This ladder has identical technical properties as the MODUM Universal Ladder.
Please contact us for a quotation.