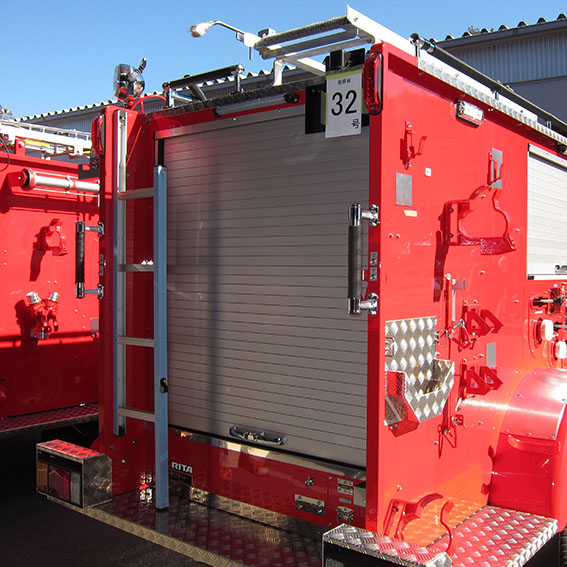 MODUM
Mobile Ladder
– the perfect lightweight solution.
The MODUM Mobile Ladder is made of anodized aluminium, it is very sturdy and the anti-slip steps is safe in all weather conditions. The Mobile Ladder is ultra compact and it is secured with a powerful magnet to prevent movement during transport. The foldable design is quick and easy to operate, and the Ladder can provide safe access to an elevated platform. MODUM Mobile Ladder is custom-built to fit all type of trucks and is coated with lacquer for long-lasting durability. The standard colour is metallic, silvery aluminium; however, it is also available in all RAL colours.
Request a quote
Properties:
The Mobile Ladder is covered by 15 years of warranty.
Designed and manufactured in Denmark.
Measurements
Folded 60 mm depth x 40 mm wide.
Open 296 mm depth x 40 mm wide.
Weight 2,9 kg per running meter.
Click here for technical documents.
Download