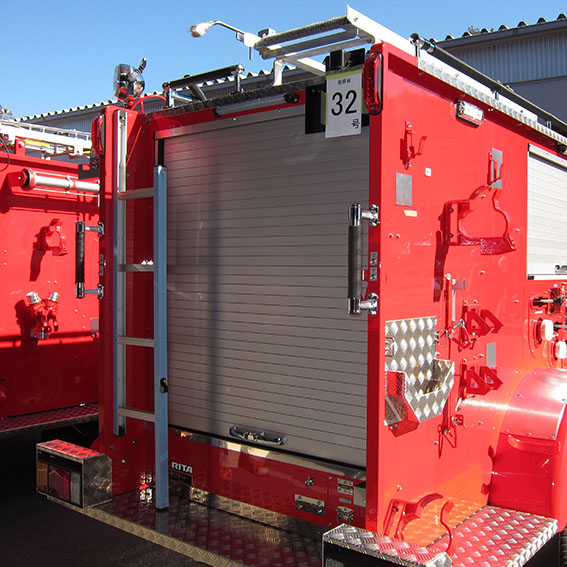 MODUM
Rail Guard
– the perfect lightweight solution
MODUM Rail Guard is made of anodized aluminum, which makes it sturdy and designed to endure all weather conditions. It is an accessory that can be installed in trucks and can allow truck drivers to safely go up and move around on the top of their trucks. MODUM Rail Guard is available in a Manual and Automatic are custom-built to fit all types of trucks. It is based on MODUM's unique system where the products are folded when not in use and unfolded when in use. It can be installed in light trucks, medium trucks, and heavy trucks. It can even be installed in tank trucks or tankers with cylindrical tanks that make its top harder to climb and move around on.
MODUM Rail Guard are coated with lacquers prior to delivery. It comes standard in metallic, silvery aluminum color, but can also be ordered in all RAL colors.
Request a quote
Who Should Use MODUM Rail Guard & Mobile Ladder?
MODUM Rail Guard is advisable for anybody who needs to climb up and down on a very regular basis. With its customizable feature, it can be used and trusted upon by private individuals, transport companies, manufacturers of trailers for fluid goods and any other businesses that may need it on their vehicles.
How To Use MODUM Rail Guard
After installation, lorry drivers can clip-on a latch to their safety vest connected by a wire to a movable retractable safety reel, which in turn is securely attached to the ladder and the railing of the truck. This latch will prevent the driver from falling off the top of the truck. The folded railing can be unfolded and be locked in placed with a simple pull of a safety pin. This allows the driver to safely traverse and maneuver the top of the truck.
Click here for technical documents.
Download